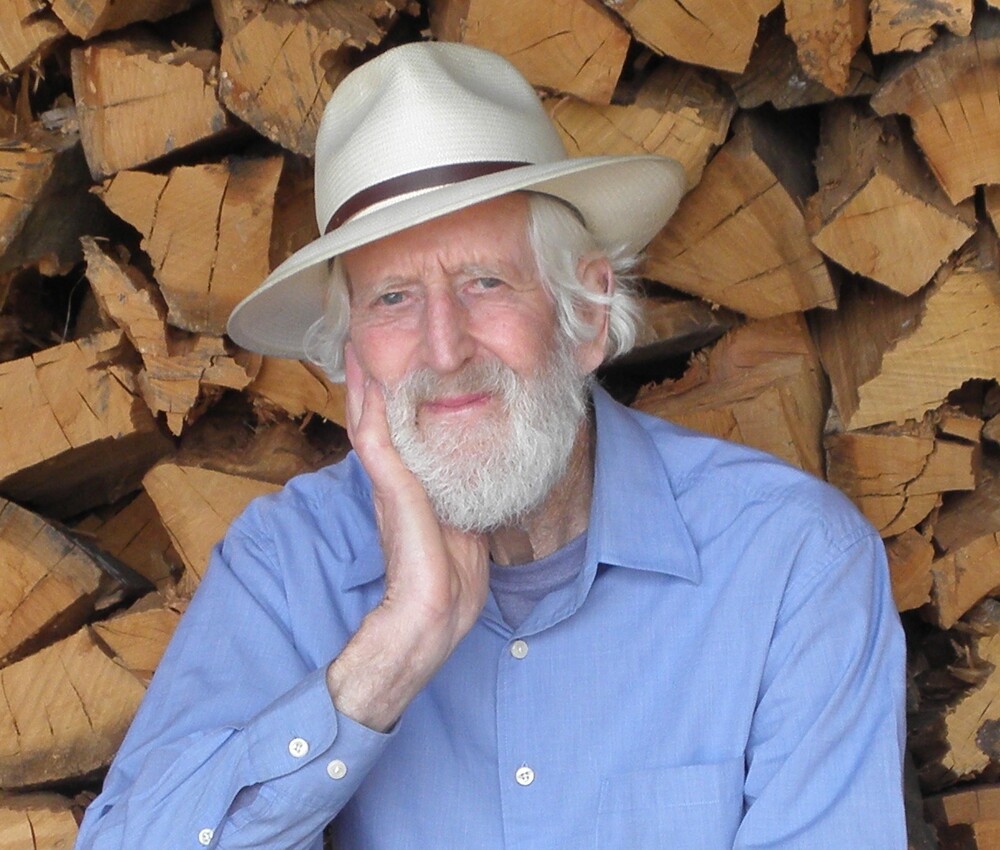 Writer's File
Anthony Holcroft
Canterbury, Christchurch, Canterbury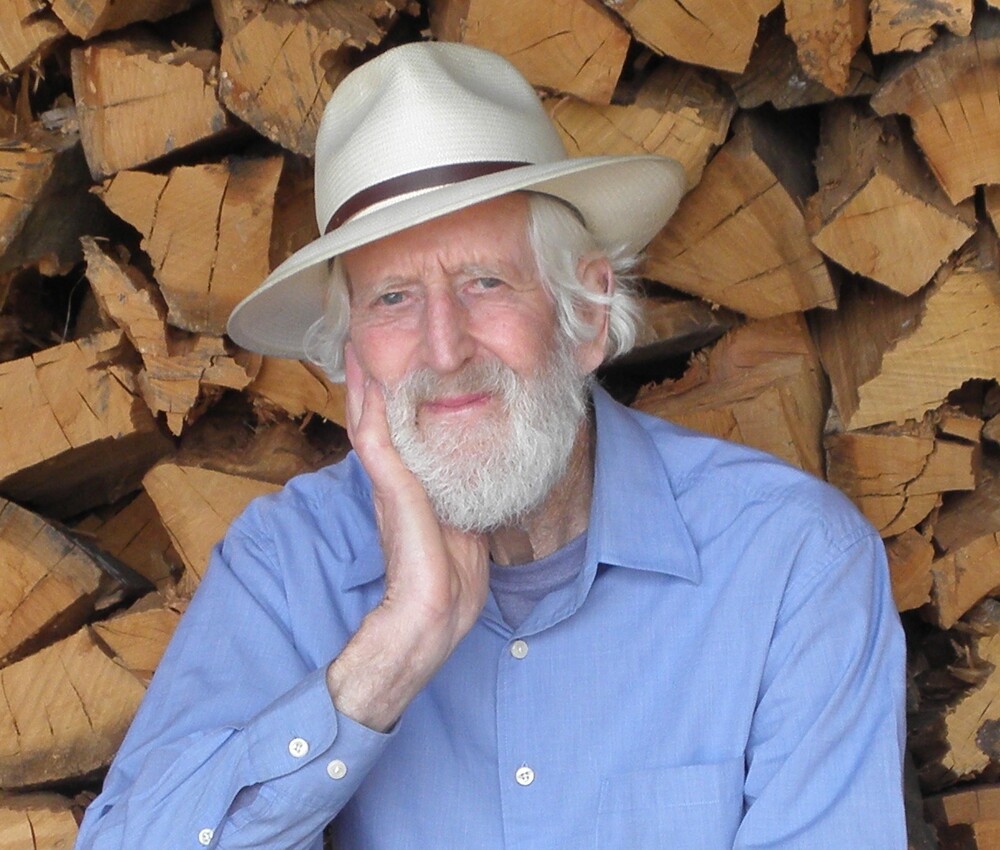 In brief
Born in Christchurch, Anthony Holcroft is a writer of children's fiction and lives on a rural property near Rangiora. His masterly short stories reflect his fascination with energies or spirits in the landscape. His Chen-Li and the River Spirit first appeared in American children's magazine Cricket, winning the International Reading Association Paul A Witty Award in 1991. Holcroft has published collections of short stories and children's stories, many appearing originally in international magazines, anthologies and on radio. He is able to visit schools around Christchurch through Writers in Schools.

FROM THE OXFORD COMPANION TO NEW ZEALAND LITERATURE
HOLCROFT, Anthony (1932- ), writer of children's fiction, was born in Christchurch, son of M.H. Holcroft, and educated at Southland BHS and Canterbury University. He taught at rural schools, worked on farms and now, while also writing, runs an orchard near Rangiora. His masterly short stories take their structure from traditional folklore and reflect his fascination with energies or spirits in the landscape, often of New Zealand. In practical yet poetic and mystical ways they embody three recurring themes: the need for conservation, the destructive nature of greed and the redeeming power of love. Picture books include The Old Man and the Cat (1984) and The Oldest Garden in China (1985), both illustrated by Fifi Colston, Rosie Moonshine (1989) and Chen-Li and the River Spirit (1990), both illustrated by Lyn Kriegler (1990). Chen-Li and the River Spirit first appeared in Cricket, an American childrens magazine, where it won the International Reading Association Paul A. Witty Award in 1991. Holcroft also won the Choysa Bursary for 1986. Collections of his stories, many originally published in international magazines, anthologies and on radio, are: Tales of the Mist (1987), illustrated by Elspeth Williamson; The Boy at the Door and Other Stories of the Supernatural (1991), illustrated by Julian Holcroft; The White Bird (1995); and The Night Bees (1995), illustrated by Timothy Ide.
WRITERS IN SCHOOLS INFORMATION
Holcroft is able to visit schools within the Christchurch region through the Writers in Shools programme and is happy to speak to students aged between 5-12 years old. He is available to discuss the writing process, and making picture books (including displays of illustrators material). He prefers a class size of 20 students with a maximum of 30.

KAPAI: Kids' Authors Pictures and Information

Where do you live?

My wife and I live on a 6-hectare rural property at Rangiora, near Christchurch. We have a cat, a few sheep, visiting bellbirds and several pairs of resident paradise ducks that nest every year in our enormous hundred-year-old black poplar trees. There is also a wild orchard of pears, plums and walnuts, and an extensive area of native bush that I planted many years ago along the banks of the creek. There are lots of eels in the creek, and koura - fresh-water crayfish.

What books do you read?

A bit of everything, fiction and non-fiction, including novels, short stories, poetry, diaries and autobiography. I also do quite a lot of background reading for my writing projects. Three books that have impressed me recently are Wildwood: A Journey Through Trees, by the English naturalist Roger Deakin, Seamus Heaney's translation of the Early English heroic poem Beowulf, and English novelist Sara Maitland's memoir, A Book of Silence.

Who is your favourite author?

I don't have a particular favourite, but there are a few writers, like George Macdonald, Jane Austen and the French novelist Jean Giono, whose books I keep returning to with that special pleasure one has in reading something for the first time.

How do you think up your ideas?

My ideas tend to come from little bits and pieces of my everyday world that detach themselves for some reason and settle in my mind with an insistent brightness. They might come from a dream, or an early-morning walk or a paragraph on the back page of a newspaper -- or even a snatch of someone else's conversation! Sometimes these little bits and pieces grow into a story, sometimes they don't.

What is the best thing about being an author?

For me it's that feeling of total involvement when I'm working on a new story. It makes me feel alive in a special sort of way.

Questions from Primary School students

What sort of pets do you have?

We have an adopted stray tabby cat called Max, who likes accompanying me on walks, particularly in the evening. Sometimes he shows off by racing ahead of me and leaping to the tops of tree trunks

What is your favourite colour/food/movie/game?

Colour: blue. Food: ratatouille, home-baked bread; Movie: I don't think I could name a favourite, but Miyazaki's animated film Spirited Away would be high on my list. Game: Petanque. (One of the few games I'm quite good at).

What is the most fun thing about being an author?

Being able to work from home and take a walk around the garden whenever I feel like taking a break.

Where do you go for your holidays?

I like to holiday in wild places, like Okarito, on the South Island's West Coast.

What was the naughtiest thing you ever did at school?

I don't think I ever did anything really naughty, although once at the beginning of my Standard 3 year the teacher hauled me out in front of the class and strapped me for the enormous crime of decorating the cover of one of my exercise books! I was bewildered to see how very angry she was, as our young class teacher of the previous year had encouraged us to decorate our covers, and I was sure the new teacher would be delighted with my beautiful design!

Questions from Secondary School students

How did you get started?

I had a long apprenticeship as a writer, with quite a few stops and starts. It wasn't until I had a young family of my own growing up that I started writing books for children.

Who inspired you when you were getting started?

I've always been grateful for the valuable advice and encouragement I received from other writers and my first editor, Dorothy Butler.

What advice would you give to an aspiring young writer?

Practice is very important -- maintaining a routine. I try to write something every day, and have a notebook, where I jot down ideas and outlines for new stories. I have also kept a diary for many years, and often something I've written there ends up in one of my stories.

What were you like as a teenager?

I could be quite shy at times, but I always had a few good friends who shared my interests in music and literature, and outdoor activities like long-distance running, cycling and tramping.

Is it difficult to make a living from writing?

Yes. A few manage to, but they would be the exception. I learnt a good lesson about that from my father, who as a young man tried very hard to make a living from writing. Most of the time it was sheer hard grind with a lot of time spent worrying about whether the next cheque would arrive in time to pay the power bill and put food on the table. That was a long time ago, but I don't expect the situation is much better today.

ADDITIONAL INFORMATION
Holcroft's short story collection The Stone Boat was released by Tarn Publishing in 2004. It was reviewed in BRAT: Winter 2005, 'Holcroft's writing is inventive and dark, and each tale intrigues from the outset, the reader confident that they will be lead to a place worth arriving at. Their mood lingers – in part because of the accomplished writing but also due to their open-ended nature. Holcroft sees the attraction of the unknown and is unafraid to leave things at that. A stylish production, lovingly designed, that provides excellent material for reading aloud to an older child.'

A Visit to the Orchards of Heaven (Hazard Press, 1998) is a collection of children's stories. It was reviewed in The Journal of the Children's Book Council of Australia, 'Anthony Holcroft is one of very few New Zealand writers to win an international award for his writing. This book gives ample evidence for justifying his high standing. It is simply superb... These are tales to be read aloud. All the finesse of the folktale is distilled in these stories where the structural patterns of stories told are to be found; where the archetypal battle of good versus evil is played; where fairy helpers reward the folk; where dance and music can tempt the foolhardy into faire land; where tricksters and fools and villians get their comeuppance (even if they are kings) and where innocence is asserted despite the villainy of the world... Highly recommended.'

Anthony Holcroft's The Ghost Tree and Other Eerie Tales was published by Penguin NZ in 2009 and is illustrated by Lyn Kriegler. It was reviewed by Karen Cook in Magpies Magazine November 2009, 'Drawing on varied cultural vocabularies of Aotearoa/New Zealand, the Arabian Nights, Celtic folklore and Hans Christian Anderson, he has crafted tales that would delight as spooky read-alouds. His characters tread the uncomfortable boundaries between reality and faerie, safety and danger, self-control and temptation allowing the reader to dip their toes on the other side - if only for a while.'

The Old Man and the Cat (Penguin NZ, 2012) is illustrated by Leah Palmer Preiss.

MEDIA LINKS AND CLIPS